We offer tours to Kazakhstan and travel to Central Asian countries along the Great Silk Road. In the group or you are travelling individually, you will find many interesting things to discover during your trip. !
Excursion to the Charyn Canyon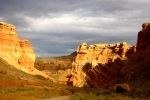 Landscape of Charyn resembles a great American Canyon, and while its concedes the sizes, has a number of advantages! Charyn can be photographed in dozens of different places, among majestic castles, towers and walls "ancient cities", silhouettes of the legendary animals, whose beauty and originality can be touched with the hands. Distance by car: 440 km. The length of the pedestrian part: 5 km. The duration of the 1-2 day tourists.
---
Issyk Lake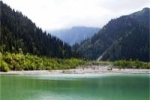 Issyk Lake is a mountain Lake in Zailiy Alatau, about 70 km east of Almaty. Height above sea level — 1756 meters. According to the geology information, it was formed approximately 8-10 thousands of years ago as a result of a strong, which formed a natural dam with a height of approximately 300 meters. Excursion to the Mountain Lake Issyk-kul can take about 6 hours. Great for privacy and relaxation in nature.
---
Big Almaty Lake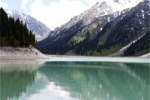 Its situated 2500 m above sea level. Time in transit 1 an hour from the city (by car), 3 hours from the city (walk through a pipe). The most beautiful place in nearby of Almaty – Big Almaty Lake, or simply BAO. The tour takes 1 day, a good option for visiting weekend with your family and friends. By the way, Big Almaty Lake is also the beginning of a journey from Almaty to Issyk-Kul Lake.
---
Tour through the nature parks of Almaty region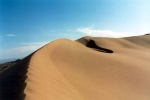 National natural parks tour of Kazakhstan can take 7 before 10 days, Depending on the wishes and possibilities of the client. The route can be constructed as follows: Almaty – Altyn-Emel- Besshatyr – Singing dune - Red rocks – Charyn Canyon – Ile-Alatau- Almaty.
---
Cycling tours in the mountains of Zailiysky Alatau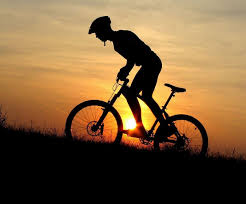 For lovers of sport and active recreation we offer bike tour, covering the most beautiful places of Almaty region, will give you an unforgettable experience! The duration depends on the wishes and the preparation of tourists, can take from 7 days to 2 weeks. Escort 4 x 4 transport during the whole route.
---
Turgen Gorge Zailiysky Alatau.
One of the most beautiful gorges of Zailijski Alatau is on 61 km from the main kuldja road. The road stretches deep into the Gorge along the deep river Turgen. At any time of year please an eye slopes, lush. These places are especially beautiful in autumn, all shades of ochre-coloured.
---
Feel yourself a real traveler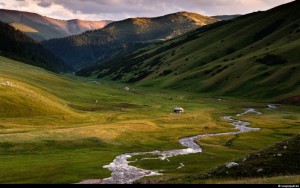 Tour, which we offer you is a rich and varied enough to program. The route starts in Almaty City and lies on through – Sinegorye – Batan – Assy – Charyn Canyon – Âsenevauû Grove – or Ili river – Kapchagai – Almaty. Program duration may be up to 2 weeks.