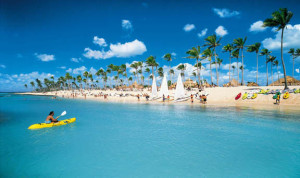 Dominican purest charms,,ru,azure Caribbean Sea,,ru,white sand beaches,,ru,charming palm groves and unforgettable flavor,,ru, лазурным Карибским морем, белоснежными пляжами, очаровательными пальмовыми рощами и незабываемым колоритом, which is woven from the traditions and monuments of ancient cultures,,ru,as well as Spanish and French heritage in times depending on the country,,ru,only accommodation,,ru,available for booking,,ru,September,,ru,Whala,,hi,Bavaro,,en,Al,,en, а также испанского и французского наследия во времена зависимости страны.
Stays "только проживание" доступны для бронирования!
Hotel
Food

Ноябрь

2017
Whala!Bavaro 3*
Al
from 282 656 tenge
Ifa Villas Bavaro Resort,,en,Barcelo Dominican Beach,,en,Occidental Grand Punta Cana,,es,Vik Hotel Arena Blanca,,en,Tropical Princess,,en,Grand Palladium Punta Cana,,en,Grand Bahia Principe Punta Cana,,fr,Melia Caribe Tropical,,es,Barcelo Bavaro Palace Deluxe,,fr,When booking the tour,,ru,on request,,ru,we can book your tickets for charter flights of any airline,,ru,from,,ru,Moscow,,ru & Spa 4*
Al
from 387 200 tenge
Barcelo Dominican Beach 4*
Al
from 413 952 tenge
Occidental Grand Punta Cana 5*
Al
from 485 056 tenge
Vik Hotel Arena Blanca 4*
Al
from 520 784 tenge
Tropical Princess 4*
Al
from 525 184 tenge
Grand Palladium Punta Cana 5*
Al
from 533 984 tenge
Grand Bahia Principe Punta Cana 5*
Al
from 587 488 tenge
Melia Caribe Tropical 5*
Al
from 645 392 tenge
Barcelo Bavaro Palace Deluxe 5*
Al
from 787 776 tenge
*the price is per person based on double occupancy
Included: group transfer; accommodation; food: TO.
Not included: medical insurance
При бронировании тура, по запросу, мы можем забронировать для Вас авиа билет на чартерные рейсы любого авиаперевозчика, по маршруту
Москва – Punta Cana,bg – Москва.