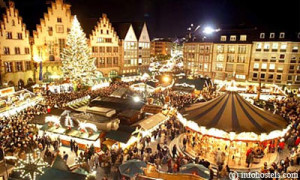 Новый год в блистательной Вене !
During the Christmas holidays jinks reigns throughout Vienna. Good mood, you are guaranteed not only at a gala dinner or gala ball, but also in the concert hall, the opera, in secular clubs or trendy bar. 31 December Vienna's Old Town is transformed into a huge entertainment area. Вдоль Новогодней тропы многочисленные гастрономические заведения предлагают отведать горячий пунш и традиционные кулинарные яства. On stages around the city hosts various shows, it sounds waltz, operetta, rock and pop music. Especially popular enjoys Classical miles on Graben street. Viennese dance school on Stephansplatz buyout offer courses on learning the waltz. At midnight fireworks will be a big.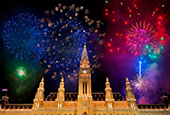 New year in the luxury of the Vienna City Hall.
Classical music, Austrian soloists of opera and operetta, traditional New Year's, gourmet dinner and, of course, luxurious ballroom Town Hall - will give you an unforgettable New Year!
Price from 320 € /pers.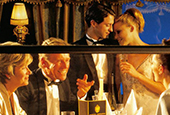 An unforgettable journey on board the imperial train.
An unforgettable trip to a restored train Kaiser Franz Joseph with a luxurious spacious interior. As elsewhere in the Austrian capital in the imperial train will be a lot of music and tasty treats. In just a few moments before the beginning of the New Year, the train stopped at the railway bridge Danube, and you can see the magnificent New Year's fireworks in the sky in Vienna.
Price 530 € /pers.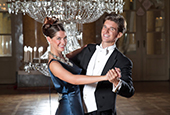 New Year in the company of the President of Austria.
Austria's most famous New Year's Ball held in the former residence of the emperors – Hofburg Palace. It attracts sophisticated audience from around the world, to celebrate together the New Year. Pay attention to the stringent requirements of the dress code.
Price from 530 € /pers.
The rate is only for participation in the New Year event,ru!